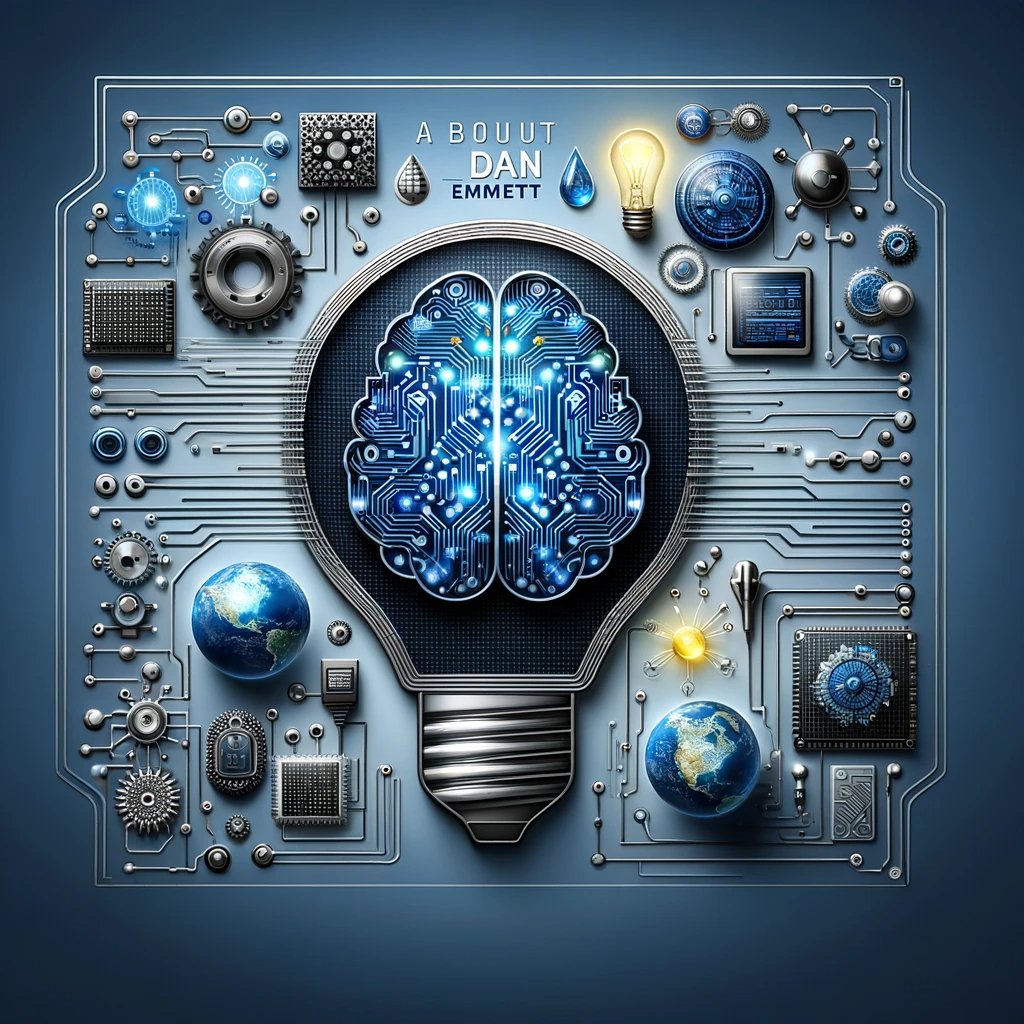 Welcome to the world of Dan Emmett, where innovation meets practicality, and technology serves purpose.
Founded on the principles of ingenuity and relentless progress, Dan Emmett has established itself as a beacon of technological advancement and digital transformation. With a history rooted in solving complex problems through innovative tech solutions, we've become a trusted partner for businesses worldwide.
Our journey began with a simple yet powerful vision: to harness the power of technology to make a tangible difference in the everyday lives of people and organizations. This vision has steered us through numerous successful ventures and has been the cornerstone of our philosophy.
At Dan Emmett, we believe in pushing the boundaries of the possible. Our team, a diverse group of visionary thinkers, expert engineers, and creative problem solvers, is dedicated to exploring the uncharted territories of technology. We specialize in a broad range of services, from software development and AI solutions to data analytics and cybersecurity.
Our commitment to excellence is evident in the partnerships we've cultivated and the accolades we've earned. But beyond the awards and recognition, it's the feedback from our clients that truly drives us. We pride ourselves on being attentive to our clients' needs, anticipating market trends, and delivering beyond expectations.
Looking to the future, Dan Emmett is poised to continue its trajectory of growth and innovation. We're not just adapting to the future; we're actively shaping it, ensuring our clients are always at the cutting edge.
In a world where change is the only constant, Dan Emmett stands as a steadfast ally, empowering businesses and individuals to thrive in the digital age. Join us on this exhilarating journey to explore, innovate, and excel.
Discover Dan Emmett – Where future is now.